---

---
September 3, 2019
Dear Choir Students and Parents / Guardians:
I am very excited about and looking forward to a fantastic year with all of the TC West Choirs – my fifth year at TCAPS and my 16th year of teaching! The following information details the responsibilities and opportunities of choir members including a link to our calendar of events, expectations, grading, concert attire, and performances opportunities. Students and parents, please read this information together so we are all on the same page.  Please complete the "e-signature" below as soon as possible. Please feel free to contact me with any questions by e-mail at deeem@tcaps.net.
Sincerely,
Mr. Dee
---
---
With your Attitude 1st
With your Actions 2nd
With your Voice 3rd
Be Respectful – Interact with people and property with respect at all times.
Examples:
Be on time - Be in your assigned spot on time (early is better than just in time).
Raise your hand - If you wish to speak, please wait for me to call on you.
Treat others the way you wish to be treated - the Golden Rule.
Be Responsible – Plan ahead, be prepared, and think before you act.
Examples:
Use the bathroom - before or after class (not during).
Spit out your gum - before class at the door.
Have all materials - including music, handouts, etc.
Bring a water bottle and no other liquids or food, please.
Thank you! 
---
The Path of a TITAN provides an excellent example of classroom expectations.
---
---
Daily Attendance, Participation, and Class Work
   Learning Goals & Scales
   Effort
   Improvement
   Accomplishment
Concert Attendance & Performance is required
   On time
   Appropriate Attitude
   Appropriate Attire
   Appropriate participation on and off stage
   Make up assignments will be required for any and all absences
---
---
Please visit the calendar page of the website to view all currently scheduled concerts, choir parent meetings (optional...we need more volunteers), and other events. The online calendar will always be the most current and accurate information. If you choose to print a list of events, please confirm dates, times, and locations online to make sure that you have the correct information in case anything changes. 
Our first major event and the biggest event of the year is the 4th Annual Choir Code Celebration (CCC) on Saturday, October 26th! Please visit the CCC Page for more information. 
The most important/required dates to get on your calendar right now are...
Saturday, October 26th: 4th Annual CCC (ALL Students - ALL Day)
Wednesday, December 4th: 6th Grade & Madrigals Concert
Tuesday, December 10th: 7th & 8th Grade Concert
Thursday, February 13th: 7th & 8th Grade Concert 
Thursday or Friday, February 27th or 28th: 7th/8th Grade District Festival  
Tuesday, March 17th: Madrigals St. Patrick's Day Concert
Monday or Tuesday, May 11th or 12th: 7th/8th Grade State Festival
Tuesday, May 21st: 7th & 8th Grade Music Booster's Concert
Tuesday, June 9th: 6th, 7th, and 8th Grade Concerts
Details, including location, start and end time, etc. for the events above are available in the Google calendar. Additional dates may be required for Madrigals. Stay tuned for more information as it becomes available. If you are aware of previously scheduled engagements that conflict with events on the choir calendar NOW, please contact me immediately to discuss conflicts. I will notify you via e-mail ASAP if any dates or details change. 
---
---
A message about concerts...Concerts are CELEBRATIONS! 
Think about the last celebration you attended...my guess is that the following four things were present: Music (and probably singing), applause, strong emotions, physical connections.
Imagine the last birthday party you attended...
Friends and family sang "Happy Birthday."
They applauded when the special guest blew out the candles.
Strong emotions were heard, seen, felt, sensed.
People hugged, shook hands, gave high fives, etc.
Consider the connections between a concert and a celebration...
Singing
Applause
Congratulations
Strong Emotions
Hugs, High Fives, Etc.
Concerts are CELEBRATIONS! 
All of these things are reasons to consider concerts a celebration!
So then, if this is the case, I hope I will not hear the question...
"Do I have to come to the concert?"
Rather, I hope to hear...
"I can't wait for our next concert!" :-)
Unfortunately, life is not always this simple and sometimes conflicts arise. In these cases, please know that I will be understanding and supportive of your decisions as a family to do what is in your best interest. Just remember that every choir is a team and an extended family of people who depend on each other and every voice matters! 
Concerts are an opportunity for students to share with their friends and family the results of their hard work over the course of many minutes, hours, days, weeks, months and years! I hope you will make it a priority to CELEBRATE the success of the Traverse City West MS Choirs with us at our CONCERTS this year!
---
---
December Concerts & Festival/Formal Performances:
Black dress pants (no leggings, yoga pants, black jeans, or athletic pants).
Black closed heel and closed toe dress shoes with less than 2" heels.
Black socks, leggings, or nylons to cover ankles & feet.
Black long-sleeve or 3/4 length dress shirt (please not low-cut).
If you are unable to find / purchase any of these required items, please don't hesitate to let me know and I will do everything I can to help you. Please give me notice as soon as possible and no less than a week before a concert.
Final Spring Concerts & Additional Semi-Formal / Informal Performances: 
Blue Jeans, Choir SING! T-Shirt, and Gym shoes or similar style shoes.
---
---
If you would like to volunteer for any events, please complete the following TCAPS Volunteer Form. I will need several volunteers for the CCC as well as at other events throughout the year.  
---
---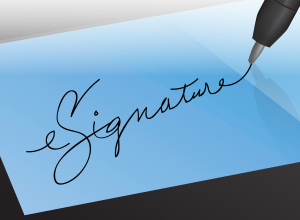 ---